Skip to content
Catalyzing Transformation: The GovStack Roadshow in Nairobi, Kenya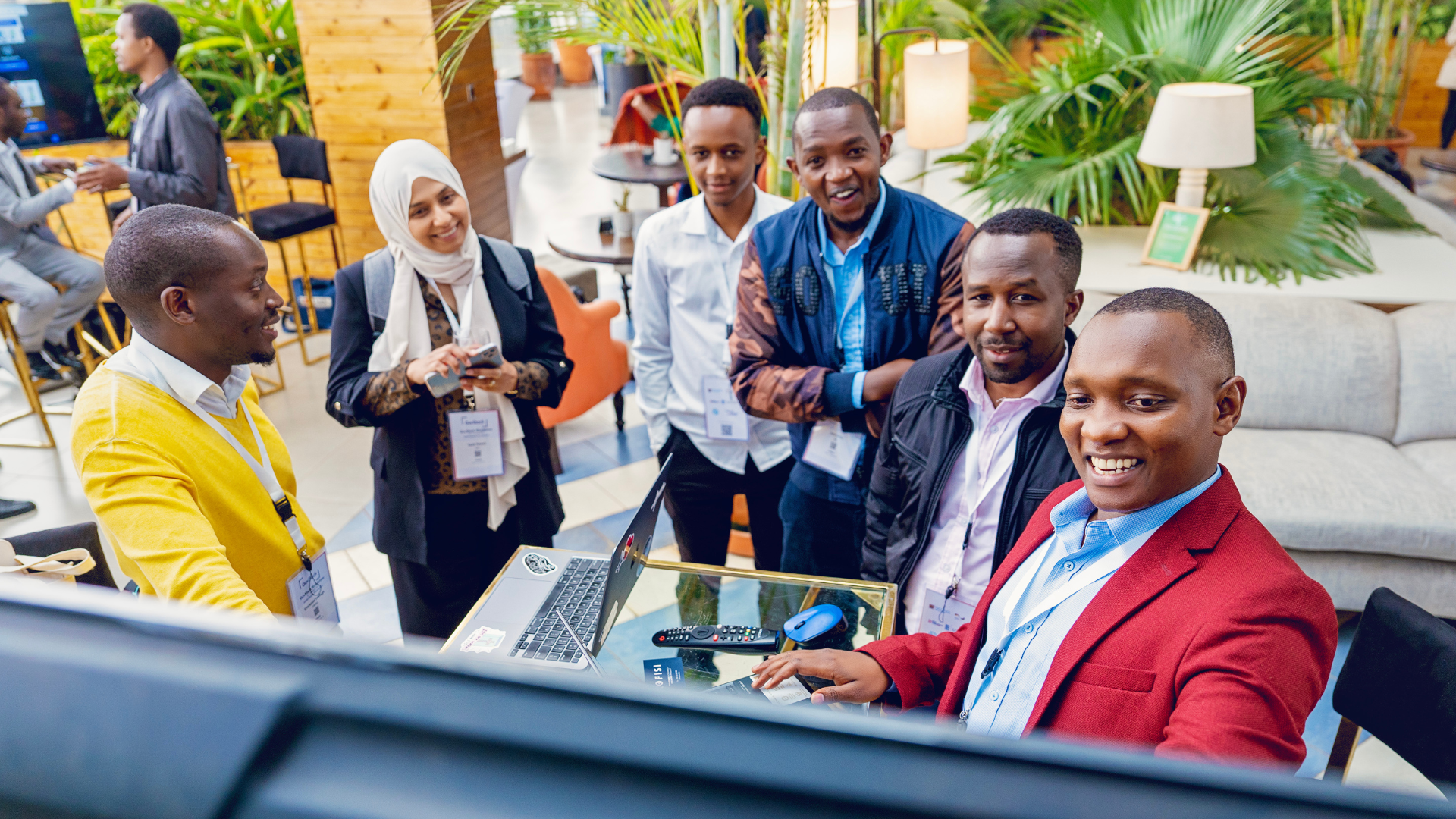 Ayush Shukla
Sep 29, 2023
The GovStack Roadshow, which took place from August 29th to 31st, 2023, in Nairobi, Kenya, served as a pivotal platform for fostering transformative connections between the global GovStack community and the dynamic Kenyan DPI/DPG ecosystem.
This event marked a resounding success, uniting over 100 participants who represented pivotal stakeholders from government, the private sector, and development cooperations. Attendees were immersed in a diverse array of activities that encompassed enlightening keynote speeches, informative panel discussions, insightful product presentations, live demonstrations, and invaluable networking opportunities.
The Roadshow commenced with an inspiring series of keynote addresses, setting the stage for three captivating days. Esteemed keynote speakers included luminaries such as Michael Odhiambo, Director of Shared Services at the ICT Authority of Kenya; Sarah Fischer, Project Lead for GovStack Global at GIZ; Daniel Odongo, Implementation Lead at Ushahidi; Andrew Rugege, a distinguished Digital Transformation Expert; and Brian Omwenga, Team Lead at THiNK.
Throughout the event, the GovStack team showcased their innovative approach, rooted in the SDG Digital Investment Framework, advocating for the utilization of interoperable, generic, and reusable "building blocks" to digitize a multitude of services. The Roadshow also featured dynamic panel discussions, delving into pressing topics such as "Unlocking the Power of Open-Source for Government," "Leveraging Artificial Intelligence for Enhanced Public Service Delivery," "Digital Public Infrastructure: Embracing an Infrastructure-first Mindset," "Nurturing and Sustaining Open-Source Software (OSS) Communities: A Kenyan Perspective," and "Strengthening Public-Private Partnerships to Expedite the Digital Transformation of Government Services."
For more in-depth insights into GovStack's collaborative efforts with Kenya, we invite you to explore the following link.
Want to keep up with GovStack news and activities?