Skip to content
Digital Leaders Spotlight: Tina, Argentina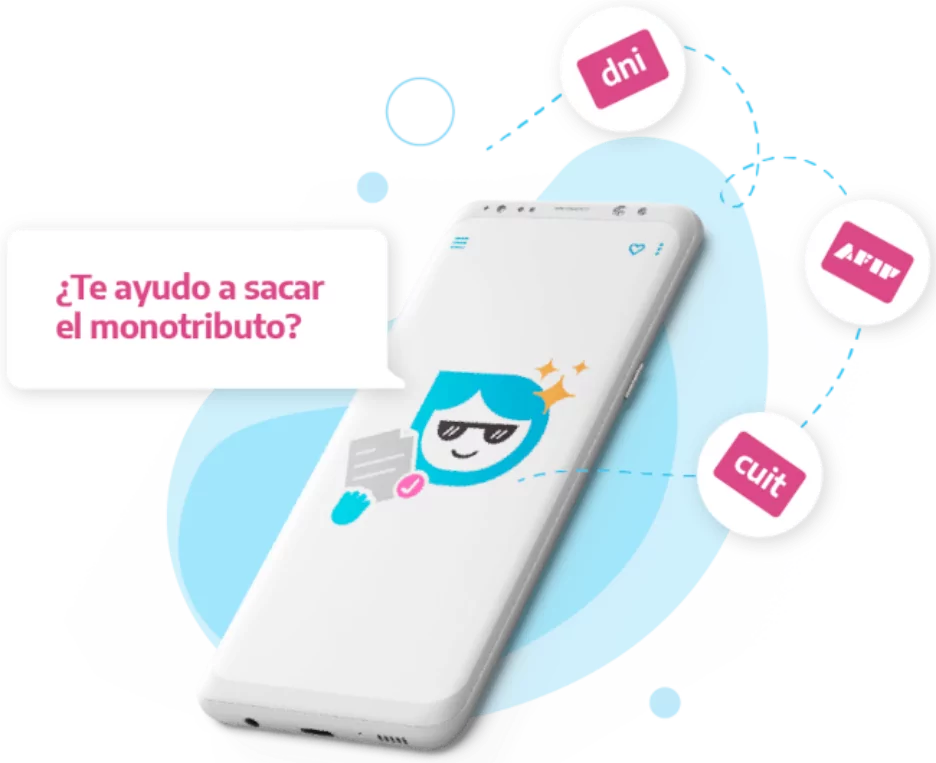 A finalist in the 2023 WSIS Digital Service Design Special Prize, the Mi Argentina App chat bot Tina offers citizens assistance in government interactions, supporting tasks from requesting vaccination status, accessing public information, processing official documentation, social services, and more
Tina was developed by Argentina's Secretariat for Public Innovation of the National Chief of the Cabinet of Ministers' Office in conjunction with all the agencies of the Argentine National Government.
Impact:
Since its launch in November 2022, there are more than 1,300,000 conversations that citizens have had with Tina, with:
over 37,000 people logged in with Mi Argentina,
over a thousand appointments and more than 1,900 patents were consulted to find out if they were authorized to travel.
In addition, citizens downloaded:
Over a thousand Unique Certificates of Disability of their sons and daughters.
More than 2,500 of their own Unique Disability Certificates
More than 10,000 Criminal Record Certificates
More than 970 COVID-19 Vaccination Certificates of their sons and daughters
More than 8,400 their own COVID-19 Vaccination Certificates
82% of the conversations yielded information in response to citizen inquiries.
Note: all statistics are from the submitter, and have not been independently verified by GovStack
Highlights:
Tina has powered over 1,300,000 conversations for citizens
Available through a variety of portals, including the Mi Argentina App, WhatsApp, the most used messaging app in the country, and the National Government official website, Argentina.gob.ar.
SDG and WSIS Action Lines addressed:
3: Ensure healthy lives and promote well-being for all

4: Ensure inclusive and equitable quality education and promote lifelong learning opportunities for all

5: Achieve gender equality and empower all women and girls

8: Promote inclusive and sustainable economic growth, employment and decent work for all

9: Build resilient infrastructure, promote sustainable industrialization and foster innovation

10: Reduce inequality within and among countries

16: Promote just, peaceful and inclusive societies

AL C7. ICT applications: benefits in all aspects of life — E-government
Challenge:
With the Mi Argentina app, and Cuidar applications playing a greater role in Argentinian citizens' lives, there was a growing need to condense information into a single interface, such as a chat. Making an effective chatbot would require organizing huge amounts of data from different agencies, group them by topics such as health, justice, and social services. And it would require a system with natural language processing, so that people can easily ask questions in a clear, conversational way.
Solution:
Tina, the virtual assistant created by the Secretariat for Public Innovation of the National Chief of Cabinet of Ministers' Office, is a sophisticated chatbot that has become a vital tool for citizens seeking government services in Argentina. Available through the ubiquitous messaging app WhatsApp, the official government website, Argentina.gob.ar, and the popular Mi Argentina App, Tina offers automated services and information to all citizens, 24 hours a day.
Leveraging the power of artificial intelligence, Tina has been designed to assist with over 200 government procedures, provide access to social programs and public policies, and offer step-by-step guidance on managing important documents, scholarships, and subsidies. Citizens can also consult information on appointments, social programs and public policies and learn step by step on how to manage documents, scholarships and subsidies. Furthermore, through the Mi Argentina App login, Tina allows access to personal information and credentials such as:
COVID-19 Vaccination Certificate (their own and their sons and daughters')
Unique Disability Certificate (their own and their children's)
the Criminal Record Certificate
Key components of digital service:
Digital Identification Building Block
Tina is connected with the Mi Argentina application to be able to deliver personal documentation safely. To do so, it identifies that people have a verified Mi Argentina App account. The verified and validated account is one in which a person performed biometric validation of their data. This is done through APIs, which are made available by the Mi Argentina National Registry of People in order to guarantee that people are who the say they are.
Use of Open Standards
The National Government makes use of the OpenID Connect 1.0 standard that provides an authentication layer on top of the OAuth 2.0 protocol, allowing their clients to verify the user's identity, as well as easily obtain user information through a REST API.
To learn more about building blocks, visit Digital public Infrastructure, building blocks, and their relation to digital public goods
Want to keep up with GovStack news and activities?