Skip to content
GovStack CIO Forum Launch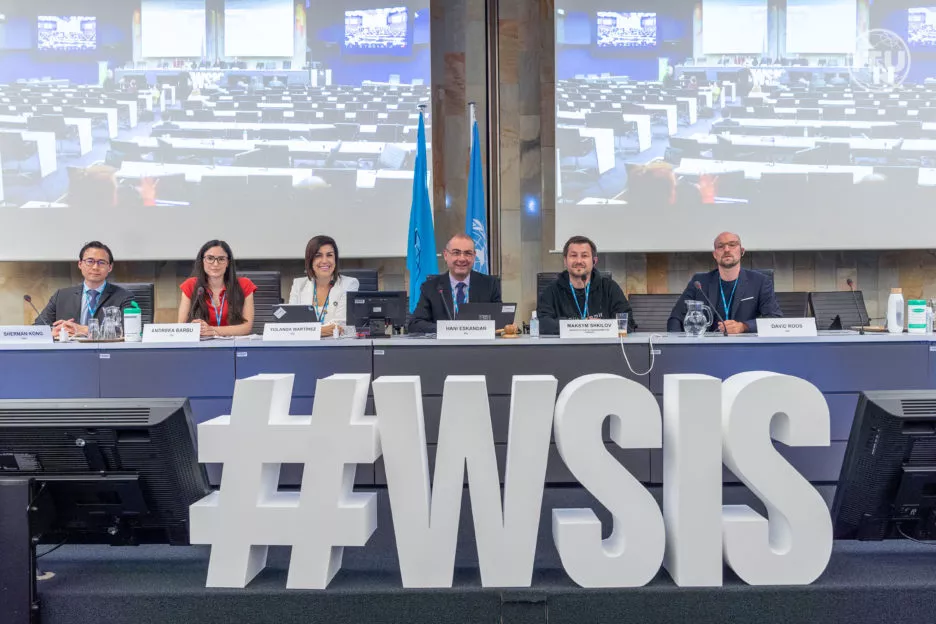 On June 2-3, 2022, at the WSIS Forum in Geneva, Switzerland, GovStack kicked off the first CIO Leaders Forum, offering government CIOs an opportunity to share lessons and experiences in implementing digital services.
As GovStack is a multi-stakeholder coalition, these sessions marked a starting point in the journey toward harnessing the full potential of countries' digital transformation.
The process of developing, testing, implementing, and maintaining digital services can be fraught with challenges. From understanding citizens needs, to adapting complex government processes, countries are learning from each other to be able to improve digital services.
Moderated by Yolanda Martínez, current ITU GovStack Global Overall Lead and former head of the National Digital Strategy of Mexico, and co-moderated by Generation Connect Europe Envoys, the events featured insights from:
Egypt (Khaled El Attar, Vice Minister, Digital Transformation, Automation and Administrative Development, Egypt)
Estonia (Kristo Vaher, CTO, Republic of Estonia)
India (Abhishek Singh, President & CEO, National E-Governance Division, Ministry of Electronics and IT, Government of India)
Peru (Marushka Victoria Lía Chocobar Reyes, Secretary of Government and Digital Transformation of the Presidency of the Council of Ministers, Peru)
Rwanda (Antoine Sebera, Government Chief Innovation Officer, Rwanda Information Society Authority (RISA))
Ukraine (Maksym Shkilov, Digital Transformation Executive, Ministry of Digital Transformation of Ukraine
More information  about the Forum Launch and its first episode is available on the WSIS website.
Want to keep up with GovStack news and activities?