Skip to content
Launch of Prize for Best Digital Service Design 2023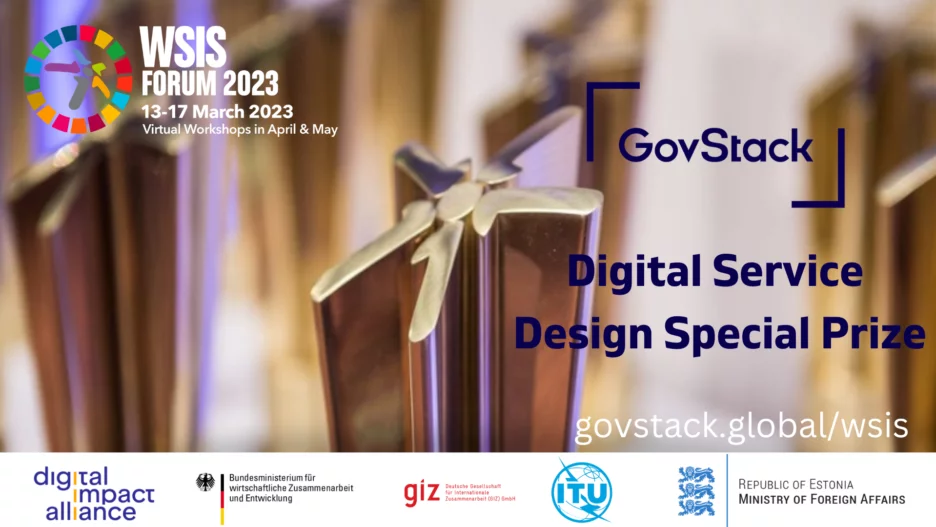 Ayush Shukla
Jun 1, 2022
At the WSIS Forum, Ambassador-at-large for Digital Affairs Nele Leosk of Estonia and the Head of the Digital Development Programme at GIZ Björn Richter announced the launch of the Special WSIS Prize 2023 for Best Digital Service Design in collaboration with GovStack Global. The prize will serve to highlight innovative and impactful government service designs.
Anyone working to improve public digital services can participate in GovStack and nominate reference implementations to be nominated for the 2023 inaugural prize.
The WSIS Prizes contest was developed in response to requests from the WSIS stakeholders to create an effective mechanism to evaluate projects and activities that leverage the power of information and communication technologies (ICTs) to advance sustainable development.
The WSIS Prizes is the unique global platform to identify and showcase success stories in the implementation of the WSIS Action Lines and SDGs. Since its inception, the contest of WSIS Prizes has attracted more than 300,000 stakeholders.
More information about WSIS prizes can be found at https://www.itu.int/net4/wsis/stocktaking/Prizes/2022.
Nomination deadlines and dates will be announced in late summer 2022.
Want to keep up with GovStack news and activities?