Skip to content
Realizing GovStack: the Egyptian Journey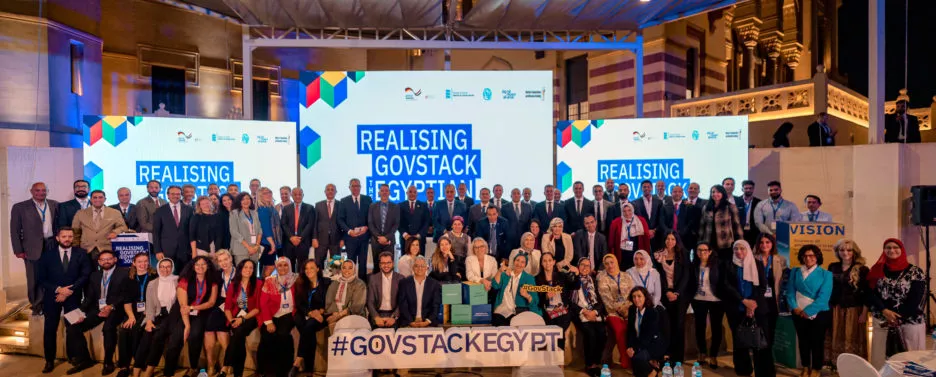 Arielle Diamond
Nov 9, 2022
The Egyptian Ministry of Communications and Information Technology (MCIT) organized an international forum to discuss GovStack principles and concepts as part of the Ministry's efforts to achieve digital transformation and exchange experiences and knowledge in this field worldwide. The GovStack approach is being applied in Egypt to support e-government and innovation in public administration. The project is implemented by the German Agency for International Cooperation (GIZ) on behalf of the German government.
The forum highlighted the efforts of the Ministry in completing integrated digital systems to serve citizens, keeping pace with rapid technological changes and the latest international standards. A number of officials from international and local stakeholders, as well as digital transformation experts from Egypt and the world participated.
Speakers discussed mechanisms for implementing a comprehensive government approach and ways to strengthen cooperation between countries, stakeholders, and digital transformation experts. The forum included several workshops and panel discussions to exchange visions on different areas of the digital roadmap in cooperation with the private sector.
Eng. Khaled Al-Attar, Deputy Minister of Communications and Information Technology for Administrative Development, Digital Transformation, and Mechanization reviewed the national strategy for digital transformation and discussed challenges and opportunities with digital experts from other countries, including Estonia, Ireland, and Mexico.
Egypt joined as a participating country in the GovStack Initiative in June 2021.
Want to keep up with GovStack news and activities?