Skip to content
WSIS Digital Service Design Special Prize Winner: Front-Office Digitization (FOD), Moldova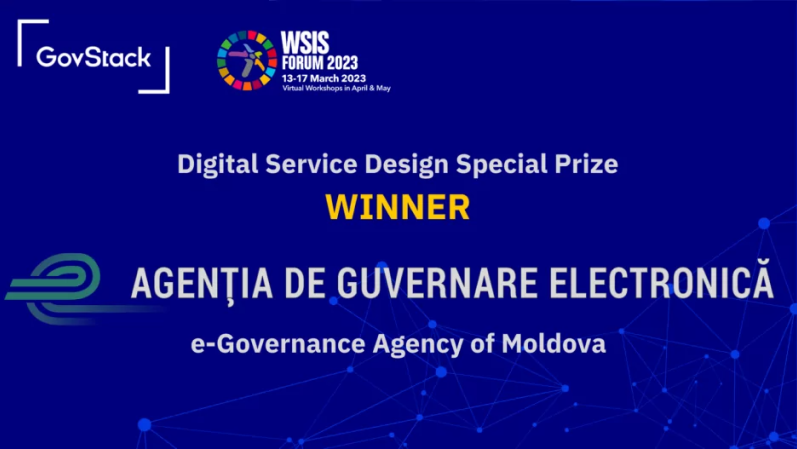 The Front-Office Digitization (FOD) is a framework containing a collection of visual components and integration libraries that enables rapid design and development of digital government services front-offices. Designed with a focus on user experience, FOD components are used to easily configure and develop thin back-office for governmental service providers. Optionally, FOD could be integrated with any existing service provider back-office. The main beneficiaries of FOD-based services are citizens, businesses, and foreigners.
SDGs addressed
Goal 8: Promote inclusive and sustainable economic growth, full and productive employment, and decent work for all
Goal 9: Build resilient infrastructure, promote inclusive and sustainable industrialization, and foster innovation
Goal 16: Promote just, peaceful, and inclusive societies
Solution
Building on a re-engineering methodology, FOD focuses on reusing data and other available electronic platforms and tools to simplify or eliminate public service requests, minimize the time needed to solve a request, and ensure efficient back-office operations. This approach creates a scalable and sustainable technical infrastructure upon which the government can continue to build services.
The solution is based on building blocks such as Digital Registries (MConnect), Identity & Verification (MPass), Payments (MPay), Messaging (MNotify),  as well as Registration, Workflow, Analytics, and more, and makes use of a multitude of open-source solutions.
Impact
As a result of this effort, users don't have to physically go to the public service provider to request, pay or receive the service. In the case of electronic-only document requests, the document is delivered only by electronic means. Three complex public services have already been developed based on FOD, with three additional services currently underway.
Highlights
Payment building block MPay enables electronic online and offline payments for more than 1500 services delivered by more than 220 providers as well as payment distributions for more than 26 types of social payments
Offers users full consent management of their data, such as authentication consent in MPass, signing a document or a request for a public service in MSign and reviewing all personal data exchange logs in MCabinet
3 complex public services represent 35 public services (19 types of Social Status certificates, 12 extracts from Real Estate Registry and 4 extracts on Legal Entities)
3 services in development would result in digitization of 10 public services
Want to keep up with GovStack news and activities?